German Short-Haired Pointer litter F – Tajron & Kasa
11.09.2021 puppies from a very interesting combination were born. Parents of 5 males and 8 females became: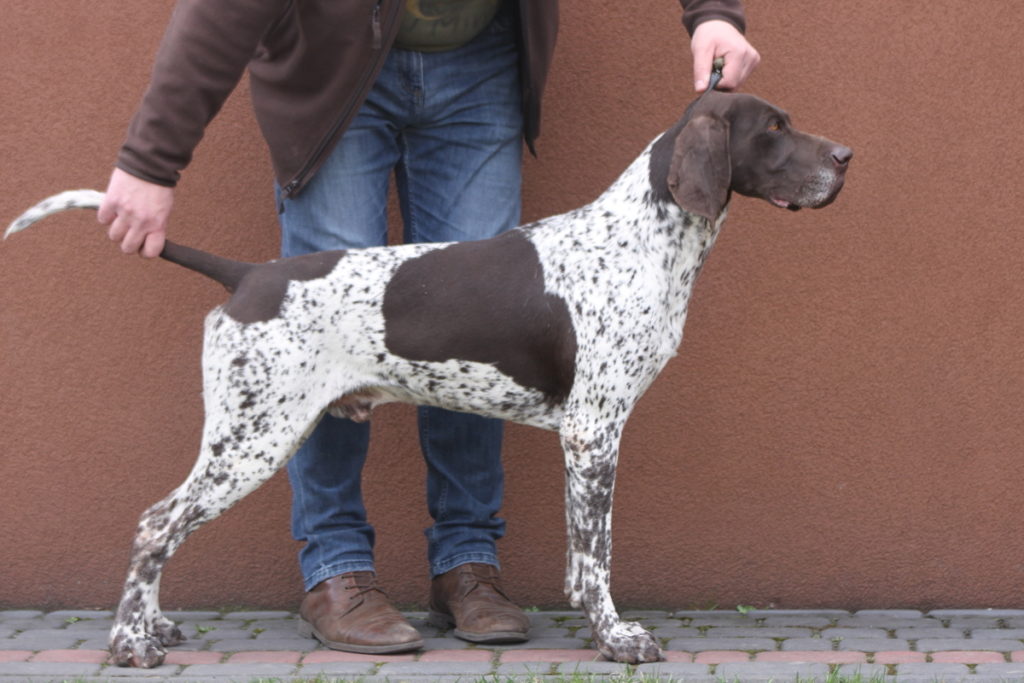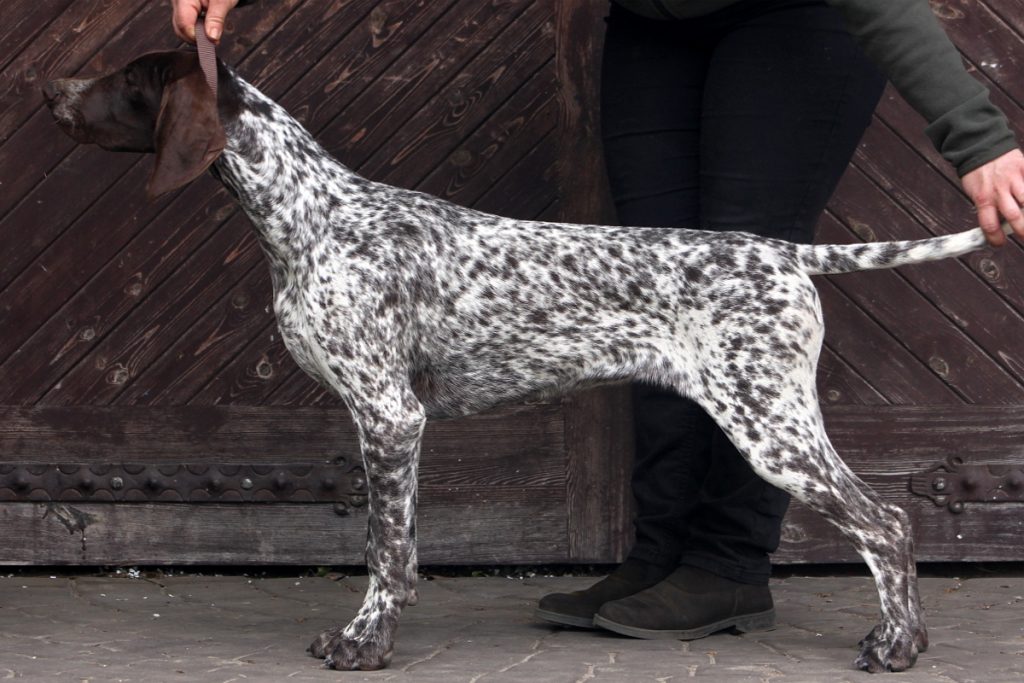 (Figaro Czarny Dwór ze Skolnitego x Czakra z Czarnego Dworu)
Tajron does not appear in our breeding program by chance. We've had the pleasure of closely working with six other dogs from his litter. Each of those dogs had a balanced character and a great deal of enthusiasm for work. They were obedient, always showing willingness to cooperate with the handler and all had clear working predisposition. We think it's safe to say that since so many dogs in his litter inherited the same set of traits, he will in turn, pass them on to his offspring. In everyday life, such traits of character allow even less experienced owners to cope with raising and training a puppy – balanced dogs simply cause less problems when brought up, because they learn faster and with less repetition. Tajron, apart from his great character, is also very nice in terms of exterior. He is a sleek and powerful male with a beautiful head and a very desirable dark pigmentation of his eyes and coat. He searches the field with quick persistence, and once the game is located, does a firm, steady point.  In terms of show, Tajron has only received top marks, quickly becoming Champion of Poland and Junior Champion of Poland. He is fully tested for hip and elbow displasia with good results: HD-A, free from displasia. 
Slavinja CASSIOPEIA "Kasa"
(PIÓRO z Cudownego Lasu & APOCALYPSA z Dorzecza Nidy)
A great outcome of her versatile parents, Kasa is a balanced girl with a stable and cheerful character. She is very easy to train and equally easy to lead during the hunt. She is submissive towards her handler, but nevertheless fierce when scouring the field for game.  Her work is characterized with a wide, systematic search of many terrain types and an excellent contact with her handler. She has a good, reliable retrieval, loves working in water and is fierce towards predators. Kasa is a healthy and fully tested dog. She is free from hip and elbow dysplasia and has the best possible results: HD-A ED 0:0 – free of hip and elbow dysplasia. Her health is backed with cardiological and ophthalmological certificates which show that her heart is healthy, without any abnormalities and that her eyes are clear of any disease. All genetic tests point to a fully healthy individual, free from any disorders.
The results of the parents, both from competitions and exhibitions, paired with their thorough medical examination, allow us to assume that puppies from this mating will be healthy, have an excellent exterior, and most importantly will have the work predisposition that defines our kennel. They will be well-balanced dogs, keen to please their handler around the clock. 


Future owners can rest assured that along with the puppy, they will receive professional help in raising and training a Shorthaired German Shepard.
If you are interested in puppies from this mating we encourage you to contact us:
tel. +48 501 595 302
slavinjaweims@gmail.com