Vizsla Short-haired 'H' litter – Hector & Fuzja
The H litter pedigree is a combination of lines with a strong emphasis on working characteristics, health and proper build.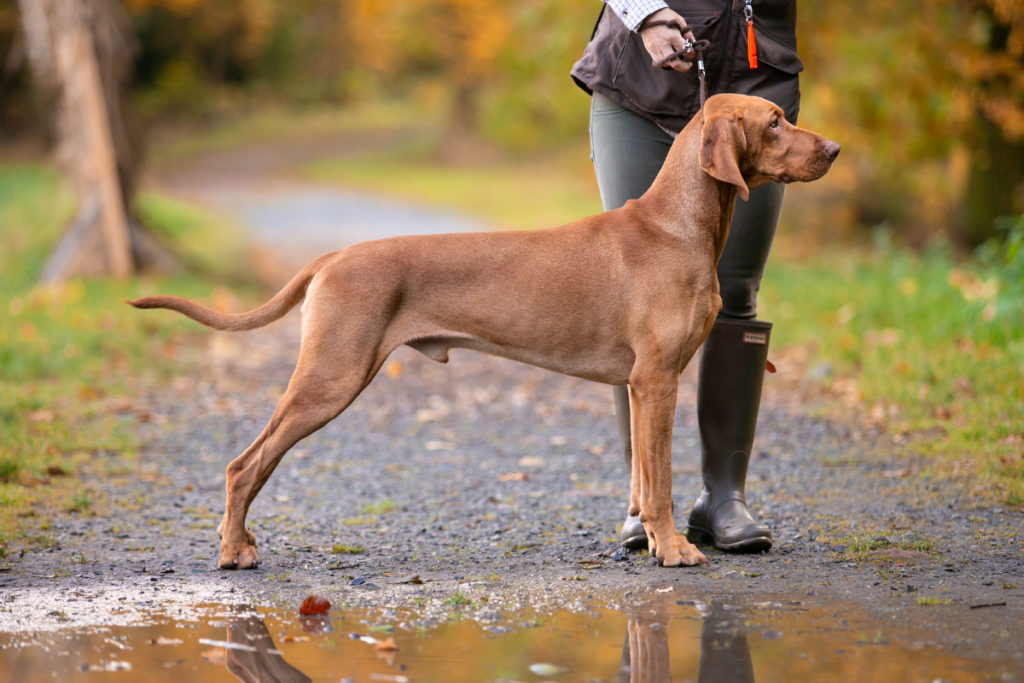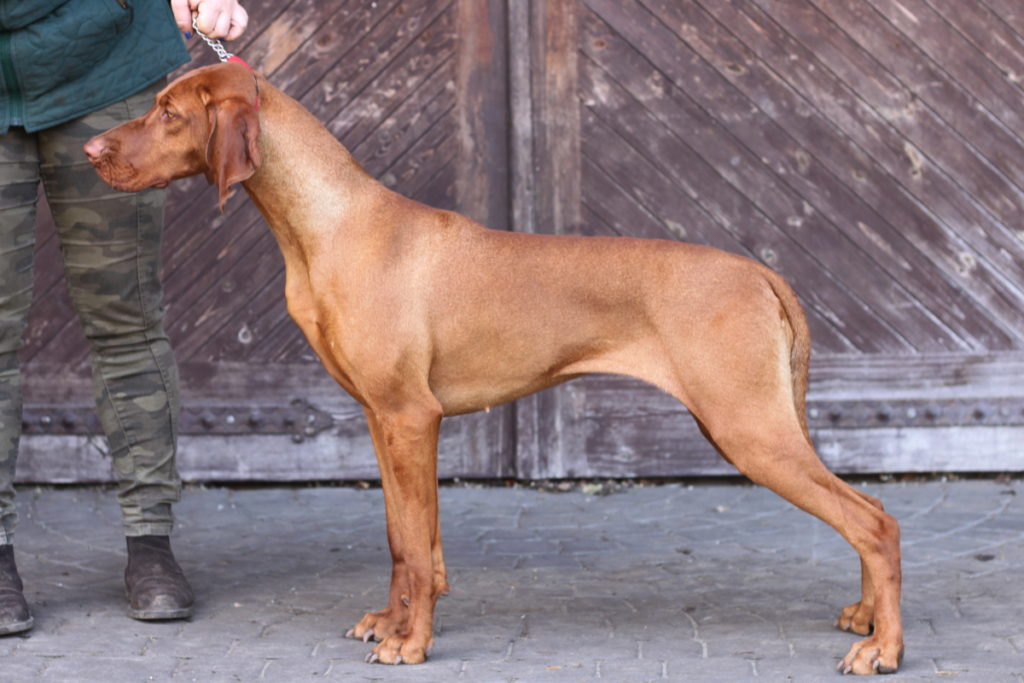 (Malomközi Haiko x Claudie Bertoni Prague)
The father of the puppies is Hector Bertoni Prague, a versatile working dog. Hector is an excellent hunting dog, whose working predispositions have been confirmed at many tests and working dog competitions in the Czech Republic, where he was recognized as the best working Hungarian GSP in 2020! Hector is an excellent hunting companion but also great to have around on a day to day basis. He is distinguished by his excellent exterior and very calm and balanced character. The choice of Hector as the father of our H litter was definitely not accidental. We greatly appreciate the versatility of his pedigree which blends wonderfully with our Fuzja.
(Gyurkóvári Becses & Capoeira Banataj Wind)
The mother of the puppies is our Fuzja – Slavinja DYFUZJA. Fuzja comes from a very good mating of Ruda, Capoeira Banataj Wind, raised in our kennel and a dog from Hungary: Gyurkóvári Becses. Carrying the best of her parents, she is a balanced girl with a stable and cheerful character. She is a very sociable dog, with a sunny disposition and constantly "smiling". She is very focused on her handler, extremely fond of all forms of cooperation. She is very easy to train and equally easy to lead during the hunt. She is very submissive towards her handler, but still very fierce when scouting the field. She is docile to her handler, yet very fierce when scouring the field. She is characterized by very fast and systematic terrain crossing and excellent contact with her handler. She has a good, reliable and well-balanced retrieval, loves working in water and all other activities that are related to swimming and scouring bodies of water.
Both Fuzja and Lux are in great health. Both eye examinations, confirmed by veterinary  certificates prove their eyes are  healthy, without any abnormalities. The examination of Fuzja's parents for hip and elbow dysplasia gave the best possible result, i.e. HD-A, ED 0:0 and HD-B, ED 0:0. Moreover, the examination of Fuzja's parents for genetic diseases common in Hungarian Vyzla gave good results, which means that the puppies will not be exposed to genetic diseases commonly occurring within the breed.
The parents' results from competitions, as well as from health examinations, allow us to assume that puppies from this mating will be in full healh, with excellent exteriors, and most importantly, will have the appropriate characteristics which define the breed, including excellent performance qualities. Future owners of the puppies can rest assured they will receive professional help in raising and training a hunting dog.

If You would like to know more about, contact us please:
tel. +48 501 595 302
slavinjaweims@gmail.com